"Live score"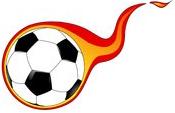 Authorities to West Ham fans: Stop calling 999 after losing
Authorities in the UK have urged West Ham fans to stop calling the emergency 999 to complain about the weak form of the team. An hour after the 0-2 defeat of Watford on Sunday, the Essex police unit used its official Twitter account to stop the hammers from ringing the emergency telephone.
`Calling 999 because West Ham United has lost again and you are not sure what to do is unacceptable, that`s a complete waste of our time, ` the police wrote. The loss from Watford was seventh for West Ham from the start of the season and first under the leadership of new manager David Mose, leaving the hammers in the relegation zone.
Livescore blog
Ticket of the day