"Live score"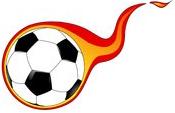 Bos is not afraid he might not be the boss in Dortmund`s dressing room
Peter Bos is not afraid he may lose his job as a senior coach in Borussia (Dortmund). The `Yellow and Black` are in a very weak series with only one success in their last nine fights in all the tournaments. `I`m not afraid for my job, that`s not something I think, and I`m only focusing on the Schalke 04 match. ` We`ve got to give it all to win. `Confidence is not high when there`s noI have to make sure that the players will return their confidence, `54-year-old Bos said to the media today. On Saturday, Borussia takes its big local opponent, Schalke 04, into one of the most interesting games analyzed by
11livescore
in the 13th round in the First Bundesliga. The `Yellow and Black` take the fifth place in the provisional standings with a 20-point asset. This week, Dortmund lost 1:2 against Tottenham in a Champions League group match.
Earlier today, Borussia`s former coach, Otmar Hitzfeld, who retired earlier, has rejected the possibility of returning to the lead of the `yellow-black`. My solution remains in force, I will not return to the coaching business, I feel good and I do not need any extra stress, `Hitzfeld, 68, told Bild. The General was at Dortmund`s lead in the 1991-1997 season, where he twice won the First Bundesliga title and once in the Champions League trophy. For the last time, the specialist was at the helm of the Swiss national team until the summer of 2014.
Livescore blog
Ticket of the day