"Live score"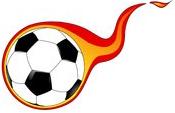 Charlotte is left without a coach for an indefinite time
Charlotte Hornets coach Steve Clifford will give up his duties for an indefinite period, the NBA club mentioned by
contacts with livescore
said. The reason for Clifford`s withdrawal is a health problem, but he has not been identified by the club. In the absence of Clifford, his post will be temporarily occupied by his assistant, Stephen Silaz.
Livescore blog
Ticket of the day