"Live score"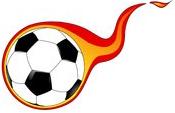 A triple penalty for Cologne for the Emirates match
The European football club has imposed a triple penalty on Cologne because of the German fans` behavior during the Europa League group match via
livescore
against the Emirates Arsenal. UEFA has imposed a fine of 60, 000 euros on Cologne and the German club has to pay the damage to the stadium. On top of that, the team can stay without the support of their supporters in one of their visits to Europe. However, this penalty has a conditional character over a period of two years.
The Londoners won 3: 1 with the start of the game postponed for an hour because of crowds of `goats` fans who had come to the stadium without having tickets for the match. About 20, 000 Germans poured into the English capital, given that Cologne had about 3, 000 tickets.
Livescore blog
Ticket of the day