"Live score"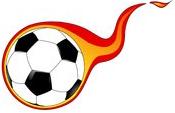 Del Potro explained why there are always surprises at the Australian Open
Juan Martin del Potro hopes to reap the same, and bigger successes in 2018 than in the second half of the past season 2017. World number 11 hopes to be constant throughout the campaign for the first time in a long time. Having started last year for him at Delray Beach in late February, he is now ambitious to introduce himself to the Australian Open.
I always want to get to the earlier stages in Australia, to be still in the tournament in my last days. However, the Australian Open is always very hot and therefore always surprising results analyzed by
sport news
. Otherwise, in 2018 the first half will be very important, because if I perform well, I will go up a lot in the world rankings. The aim is to keep the level of the last weeks in 2017, that`s what motivates me, commented Del Potro.
Livescore blog
Ticket of the day