"Live score"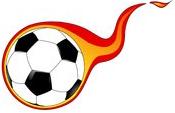 New dose of optimism for Nadal before the Australian Open
Rafael Nadal Carlos Coya coach Moja described Matadora`s status before the Australian Open as quite optimistic, given the first training sessions at the Melbourne courts.
Our two activities so far have been very promising, especially since we arrived late last night. From the next workout, we will simulate gaming situations and set up at the start of the Australian Open. Rafael is a great optimist and we think he will be in optimal condition for the tournament, the Spaniard said, quoted by London Express.
My coach is Nadal`s coach since December 2016, having previously been the mentor of Milos Raonic, and in this season he will have the responsible task of replacing Tony Nadal from the coaching staff of Matador.
Livescore blog
Ticket of the day