"Live score"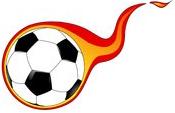 Ventura: We will not betray Italy
Italian national team manager Canpiero Ventura said the participation of the 2018 World Cup is extremely important for the four-time world champions. In November, the `adzurs` will play barrage against Sweden. `This is an important moment for me and my career, the same goes for the players, because some of them will be able to start a new cycle and some will finish. ` To participate in the World Cup 2018 is important to everyone - youngand old, and I`m calmed down because Italy is always united when it comes to facing these challenges. You have to look at those 65, 000 tickets sold for San Siro. I never imagined we might not qualify for thatItaly has never betrayed us, we will not betray it, `said Ventura. For the last time, Italy missed the world championship mentioned by
contacts with livescore
in 1958.
Livescore blog
Ticket of the day